Es-Ca-Peh Room!! ESCAPEEEEHHH :D:D
Every time I see that word, I will read it how Dory from Finding Nemo does :D
annoying, I can be!
Anyway,
LastLastLast
early this month,
Ernest
invited the CBG
(ComicBloggerGroup)
to play
ESCAPE ROOM
at our own risk
. I was at first, very reluctant to go cause the website was so scary, the room descriptions were eerie
*sigh*
Horror & me, we don't go well together, ya' know?
But in the end, I decided to go for it.
Friend time > Horror time
In the end.....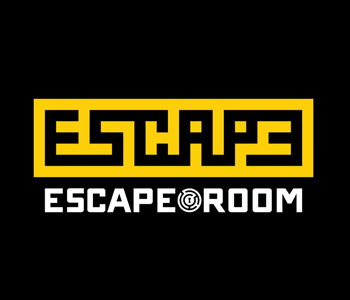 It was so much fun that we did not wanna get out of the room!
(yea right!)
HAHAHA FAIL AH WE ALL!!!
Basically, the goal is to escape/get out of the room in 45 minutes and as you can see, it was already 42 minutes. Means we had only 3 minutes remaining to get out and we act like this!! aiyos! :P
It was so much fun that we took a souvenir!
Laughs*
Miao
enjoy playing till one of the prop masuk pocket accidentally! :D and that was one of the biggest padlock too! Now that I think of it.....how did it fit in his jeans pocket!? O_O
It was much more fun the fact that we were WINNERS!!!!!
:D
Super unexpected !!
& I will take this opportunity to thank
Eric
cause he solved a very crucial clue and from then on, it was a smooth road out! heh heh*
All in all it was very fun! (Not sure if the fact is because we actually won hahaha maybe I might feel less fun if we lost?!) Something different from the usual activities you can do when you are out with anyone at all. And it brings back memories of playing Crimson Room late at night. Kinda surreal that one day I would be playing a similar game to Crimson Room LIVE.
Ah pek & me would go back to try other rooms some day! For now, I hope not to enter the upcoming Slaughter House room T_T Lucky they don't randomly throw you inside a room. You can pick what room you wanna escape from.
Go try OK? :D:D:D
Escape Room
Address: Lot 2-01A, 2nd Floor, eCurve
Jalan PJU 7/3, Mutiara Damansara
47810 Petaling Jaya, Selangor.

Tel: +603-7732 9198
Email: info@escaperoom.com.my

Facebook : https://www.facebook.com/escaperoom.com.my

Website : http://www.escaperoom.com.my/